ES Department in an innovative project: analysis of hazards during Spanish and American eras
The Department of Environmental Science, in collaboration with the Department of History, has embarked on a new and innovative project analyzing flooding, earthquakes and volcanic eruprtions in the Spanish and American eras. These two departments form one team of a consortium of international teams under the project "Hazards, Tipping Points, Adaptation and Collapse in the Indo-Pacific World", led by Murdoch University and supported by the Australian Research Council. The Ateneo contingent is also supported by the University Research Council.
The team is integrating archival analysis of historical accounts with risk frameworks and GIS-based techniques to understand the circumstances surrounding events in history that could have influenced how the impacts of these hazards unfolded. Given the global environmental changes we are facing today, it becomes all the more important and pressing to understand how our social, political, economic and cultural systems are interacting with our natural environment resulting in our contexts of vulnerability and risk versus resilience. For this purpose, historical analysis has much to contribute towards tracing the evolution of these interactions and perhaps identifying the roots of our vulnerabilities.
Dr. Charlotte Kendra Z. Gotangco, OIC of ES Department, giving a talk on a "Systems Approach to Understanding Risk and Vulnerability of Cities" during the first conference-workshop of project partners at the Earth Observatory in Singapore in May 2016 
---

Beyond the Four Walls of the Classroom
The Department of Environmental Science aims to train the next generation of environmental scientists not only to be knowledgeable of the theories necessary to understand how the environment works but to be able to apply those theories to real world problems. As such, the department encourages students to go beyond the four walls of the classroom to see how the theories they have learned work and how their knowledge of environmental principles can be applied in order to solve environmental problems in the Philippines.

Courses in both the BS Environmental Science Program, Master's in Environmental Management and M.S. Environmental Science all have field components as part of the syllabus in order to ensure that students not only have a better understanding environmental principles but they can also relate what they have learned to the current situation in the Philippines.

Learning from Professionals
There's no better way to understand the theories learned inside the classroom than by seeing how these theories are applied and used by professionals.

As such, last May 17, 2016, students taking the Advanced Health and Safety Class, visited Baliwag Water District (BWD)to learn how local water utility authorities consider and apply environmental health and safety practices. The class was given a lecture by BWD on their operations in providing potable water and in treating sewage. The class also got a chance to see the facilities of BWD and to interact with the operators, engineers and administrators of BWD.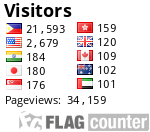 News
Last March 7-10, 2017, Dr. Aileen Guzman, Asstistant Professor and Associate... Read more
The Department of Environmental Science, represented by Dr. Aileen Guzman,... Read more
Events