Department of Environmental Science faculty members win 2016 National Academy of Science and Technology Awards
Ateneo de Manila University's Environmental Science Assistant Professor Dr. Ian A. Navarrete was awarded the 2016 National Academy of Science and Technology (NAST) Outstanding Young Scientist Award for Soil Science. Recipients of the award are young Filipino scientists who have contributed to the advancement of science and technology in the Philippines. Dr. Navarrete recognized that a better understanding and knowledge of soil is important in solving current global environmental problems, including climate change, food production and environmental health. His scientific work has contributed to the limited available knowledge on the origin, characteristics and formation of Philippine soil.
Dr. Ian A. Navarrete (middle) receiving the award with National Scientist Dr. Raul V. Fabella (left) and current NAST President Academician Dr. Fabian M. Dayrit (right). 
 
Aside from Dr. Navarrete, Dr. Severino G. Salmo III received the 2016 NAST Award for Outstanding Scientific Paper for the study "An individual-based model of long-term forest growth and carbon sequestration in planted mangroves under salinity and inundation stresses," co-authored with Dr. Drandreb Earl O. Juanico from the Technological Institute of the Philippines. Said paper was published in the International Journal of Philippine Science and Technology.
Dr. Severino G. Salmo III (2nd from the left) receiving the award with co-author Dr. Dandreb Earl O. Juanico (2nd from the right), National Scientist Dr. Fabella (left) and Academician Dr. Dayrit (right).
 
The awarding ceremony was held last July 14, 2016.
 
Dr. Salmo has received an NAST award two years in a row as he was a recipient of the NAST Environmental Science Award in 2015. Dr. Charlotte Kendra Z. Gotangco, Assistant Professor in the ES Department, was also a recepient of an NAST award in 2015 as she was declared the second prize winner for the 2015 NAST Talent Search for Young Scientist.
 
The Department of Environmental Science is blessed to have its own faculty members win awards from NAST.
---

Beyond the Four Walls of the Classroom
The Department of Environmental Science aims to train the next generation of environmental scientists not only to be knowledgeable of the theories necessary to understand how the environment works but to be able to apply those theories to real world problems. As such, the department encourages students to go beyond the four walls of the classroom to see how the theories they have learned work and how their knowledge of environmental principles can be applied in order to solve environmental problems in the Philippines.

Courses in both the BS Environmental Science Program, Master's in Environmental Management and M.S. Environmental Science all have field components as part of the syllabus in order to ensure that students not only have a better understanding environmental principles but they can also relate what they have learned to the current situation in the Philippines.

Learning from Professionals
There's no better way to understand the theories learned inside the classroom than by seeing how these theories are applied and used by professionals.

As such, last May 17, 2016, students taking the Advanced Health and Safety Class, visited Baliwag Water District (BWD)to learn how local water utility authorities consider and apply environmental health and safety practices. The class was given a lecture by BWD on their operations in providing potable water and in treating sewage. The class also got a chance to see the facilities of BWD and to interact with the operators, engineers and administrators of BWD.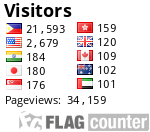 News
Dr. Severino Salmo, Chair and Assistant Professor of the Department of... Read more
The Department of Environmental Science of the Ateneo de Manila... Read more
Events
There are currently no events.